The James Rodriguez Tattoos and their meanings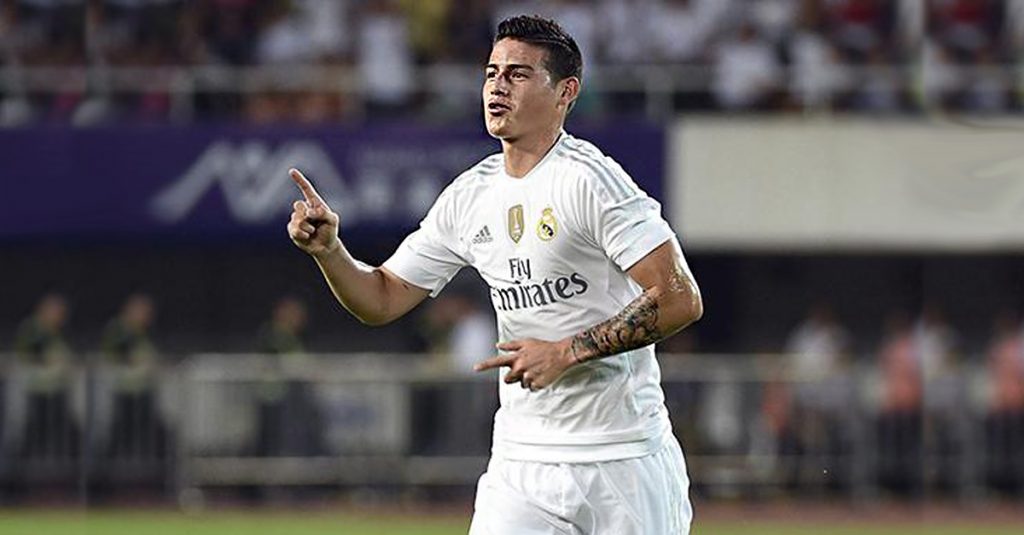 As I did before, when we published about the tattoos of the Brazilian Neymar and also about the history of the tattoos of the Argentine Messi , today I come to talk about the tattoos of the Colombian striker James Rodriguez .
After the Copa América 2015 and during his break he wanted to devote time to one of his latest tattoos. Everything has been publicly known on his return, in Real Madrid training for China, when we all began to enjoy his 6th tattoo , this time around the left forearm almost completely.
James's tattoos and stories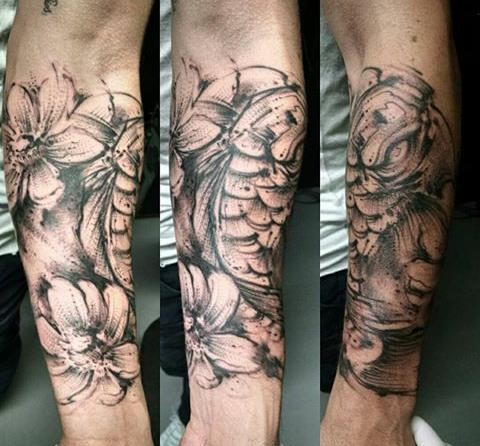 James Rodriguez is known for his devotion to his beliefs and firm convictions, and this work has been no less, he has chosen the Koi fish ( Asian variety of the European carp ), which symbolizes love, affection, strength and perseverance. An old legend tells that these fish managed to swim against the current and that those who managed to climb the waterfalls became dragons.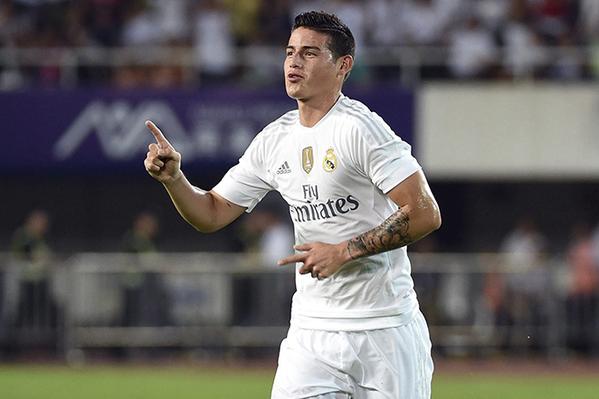 But outside the myth or not, the truth is that James Rodriguez must feel identified this fish, since only his perseverance and perseverance have led him to be so recognized by these times, to integral the ranks of the club of Real Madrid and thus remain in the elite of world football.
As we discussed before is not his first tattoo, James Rodriguez already has on his right forearm the name of his daughter " Salome ", in the same arm, the names of " Pilar " his mother, " Dani " for his wife Daniela, and " Juana "for her sister. In the left chest has a crown, on the inside of his left arm the message " When a person bows his head before God, God crowns it " and on his left leg the image of Jesus Christ .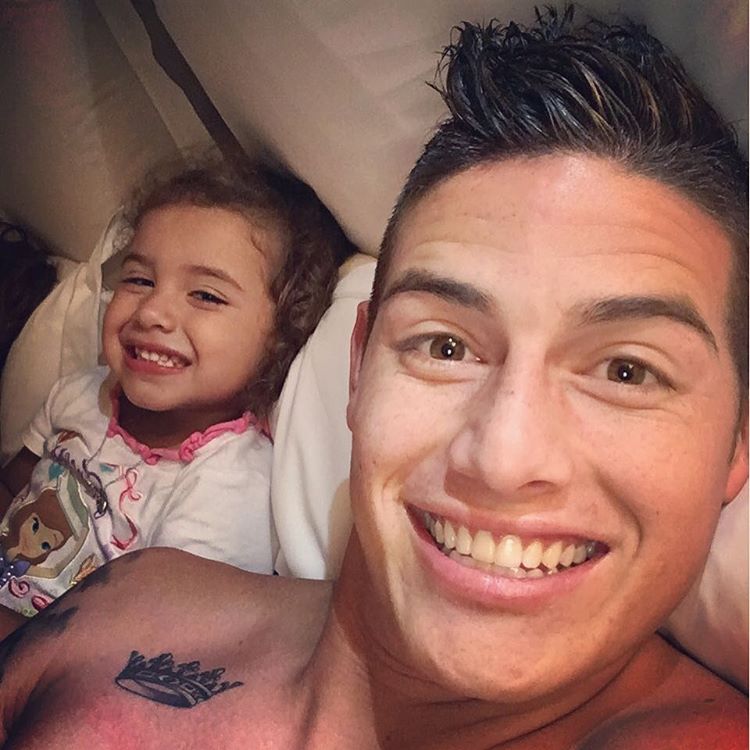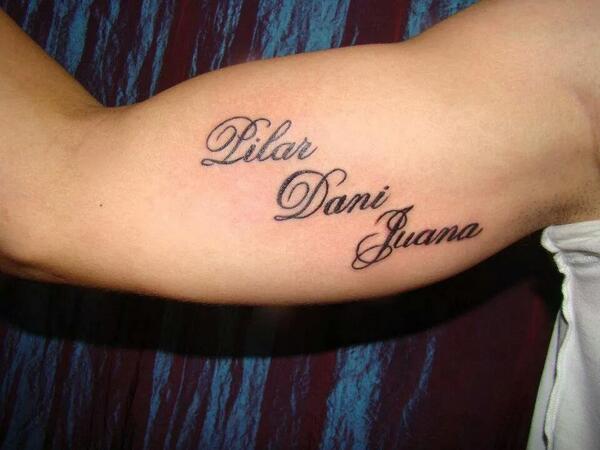 In our opinion, this latest work is one of the most complete and best done that shows us James Rodriguez, apart from being the largest, you can see the quality of it. For you to enjoy, I share other images of this football player.
Tattoos of Daniela Ospina, James' girlfriend
Daniela Ospina has also become a celebrity and her tattoos are very followed. In this small section I will only leave you with your main works, in the future we will get a job of this beautiful model.
All the tattoo images of James Rodriguez and his girlfriend Daniela Ospina have been taken from their profiles on social networks.