Body Art: History, Artists and News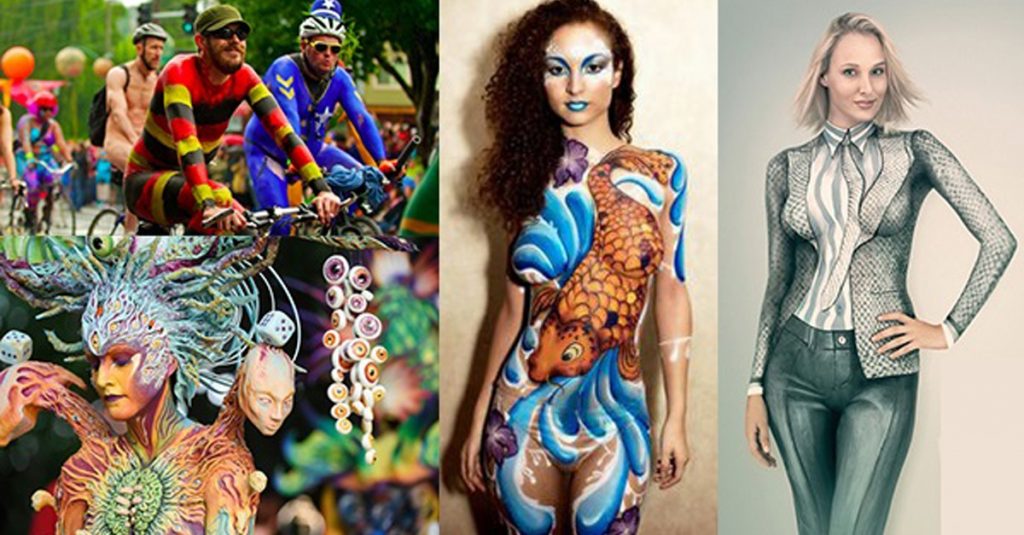 In a few places you will find summarized and organized information related to Body Art. That is why I present the result of a research work on its meaning, history and current affairs.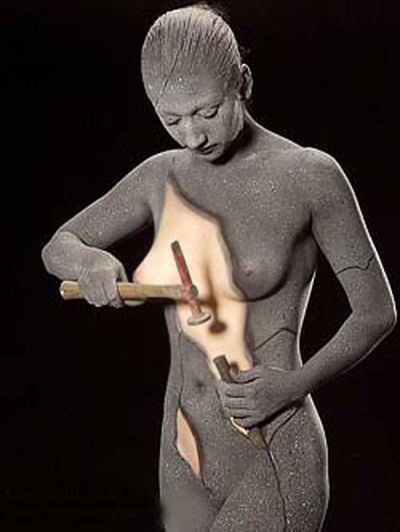 Definition of Body Art
What is Body Art? Body Art (Body Art or Body Painting in English) is an artistic trend framed within Conceptual Art, in which the body is used as the fundamental basis of artistic expression . The application of colors is carried out on the body, in its most diverse formats and textures, as well as the addition of complementary elements, whether pieces of clothing, piercing, hairstyles or other objects. These works have the possibility of adding movements through the performance and thus conceive a greater number of sensations and experiences in the viewer.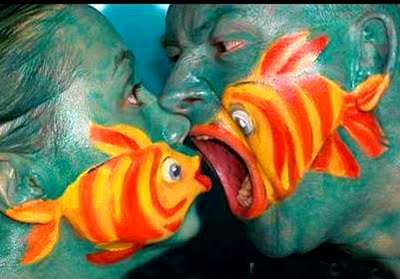 For some references, within the Body Art enclose the concepts of Tattoos, Piercings and Body Painting, which we have worked in our community, but for this article, we will frame the concept mentioned in the previous paragraph.
History of Body Art
The essence of this art is born with human beings, who since the beginning have painted parts of their body to convey their feelings and points of view. But looking at the Body Art as a contemporary artistic phenomenon, then we can say that about the decade of the '60s , great social changes arrived and with this the Concepts of Conceptual Art took force.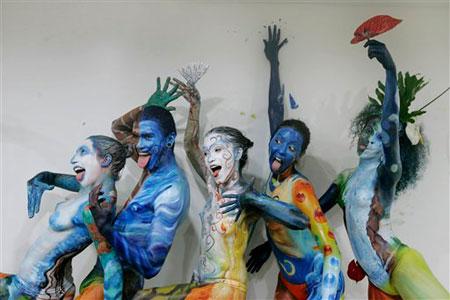 To say of this art, that its fundamental characteristic is that the fundamental thing is not in the finished work, as until that moment it was being interpreted, but the process in itself of conformation. The works have a short time of life and therefore it is Conceptual.
Within this trend of Conceptual Art, came the Body Art , as a fundamental expressive medium. This was not just a simple painting on the body, but performance was mounted, where the movement and form expressed during this dance, together with the painting and the background music, managed to transmit a dynamic and unique message, since to repeat it is very difficult.
It has also been and still is a challenge to the trends and concepts related to sexuality , provoking convergent criteria when showing a naked body but covered in paint, moving the level of where they are or are not covered, mental effects on social concepts .
This is how it has come to this day, as an art form that gains more followers and fewer taboos every day, where the interpretation is greater and social acceptance is stronger.
First Artists of Body Art
Like all artistic phenomena, we always have pioneers of these trends. Then I talk about some.
Yves Klein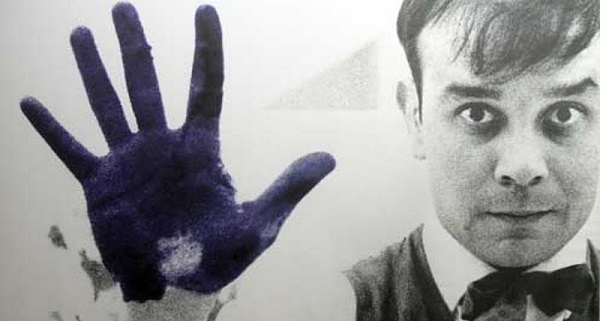 Extraordinary French artist who with only 34 years of life managed to revolutionize the concepts of art. One of the most important figures in the movement of Neodadaism , where abstract expressionism is the fundamental discourse of the artist, moving away from social compressions. In this video, we can find the first daring, think it was the year 1960 .
https://www.youtube.com/watch?v=1mJCVM3d7jw
Vito Acconci
Poet and American artist over 80 years of age who has maintained a pioneering work. Start in poetry, but his need for expressivity led him to Body Art.
Focused on performance, where he himself was always the central figure of his work, this being the main relevant aspect. Able to contradict the same social, has mobilized more than one based on their bodily works. I show you one of his works.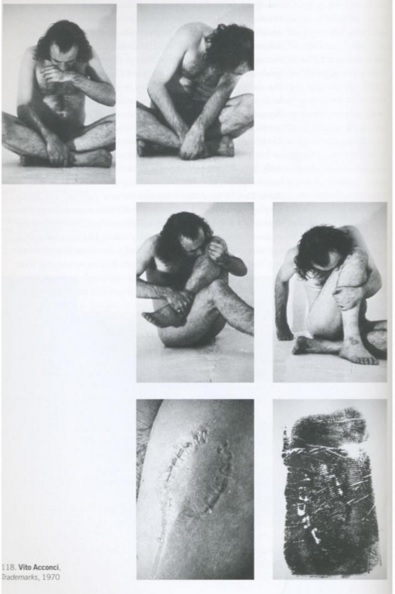 Youri Messen-Jaschin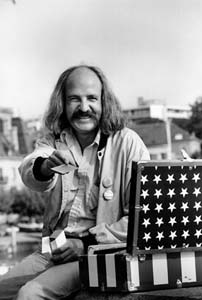 Latvian artist based in Switzerland with impressive activity, since he is over 80 years old and remains active. Pioneer of the kinetic art, he incorporated to his movements the Body Painting, making his a tendency with a very own style. The use of characters with very expressive colors within their performance makes their works something special. He currently has a channel on YouTube and I show you something of his work.
World Bodypainting Festival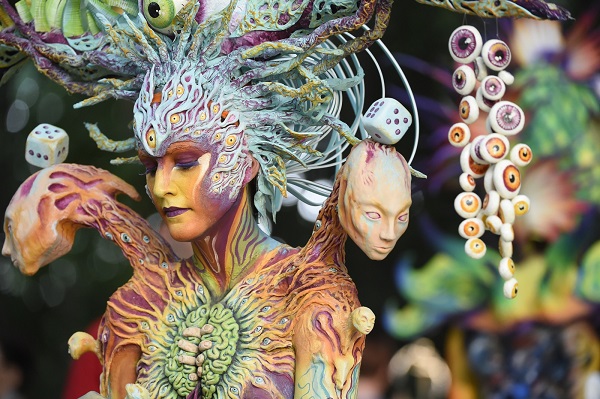 It is without a doubt, the greatest event of Body Art in the whole world. It has been held since 1998 in Europe, and the best artists from over 45 countries gather to present impressive and surreal works. They compete for different modalities and during the 3 days the expositions are made, getting to reward the best ones. Thousands of people participate in this event and it's really a party. I will show you the videos of the past 2015.
These were the results of this event.
For this 2016, the promotional video of the event that will be held during the summer is already launched.
Actuality in Body Art
The Body Art, at present, is a reason for other uses, apart from the artistic one, several social experiments have been carried out, to see the reactions of people in certain situations. In many cases they go unnoticed. In others, people realize, they have very interesting involuntary reactions.
Among the good artists is the fantastic Joanne Gair, a creative artist of Body Art who shows all her talent on these skins. His works are very novel and is the favorite for many magazine covers.
Another artist who is being a phenomenon for these times is Jody Steel, who has dedicated himself to be true 3D drawings with amazing finishes. All recognition comes from social networks, where it is very easy to find.
Likewise, many more events are beginning to take place in the Americas area, perhaps one of the most taboo parties in this regard. Every month, in some country, an artist manages to challenge the society itself and presents various works, of greater or lesser impact. Something that we will follow very closely in our community.
This is one of the first works that we will be doing on the way to conceptualize or define as best as possible, the concepts that encourage us to continue with this modest project. We hope to continue enriching you and in some way, receiving your support.