All about the Mandala Tattoos and 50 examples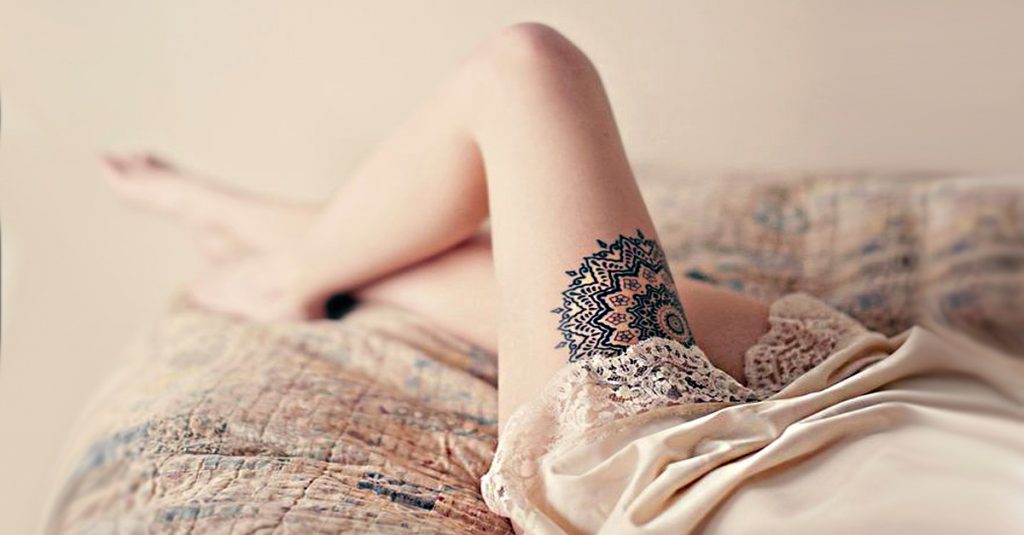 The tattoos of mandalas are the deepest in concepts and meaning. Their symmetry as a primordial element, make them an aesthetic jewel that many love to wear. Today I will tell you and show you about the mandalas. But first let's enjoy these images. 😎
Mandala tattoos for women
In women, mandala tattoos are preferred. His message is profound and it is an amulet that guides them in his life. The most liked areas are the legs, neck, wrist and arms.
Tattoos on mandalas on the back
Symmetrical tattoos on the back will always be a good choice. In this case, the mandalas on the back are from the classic tattoos. If we add a cleaner style of lines to this, you will have a jewel.
Mandala Tattoos for Men
In the boys, the drawings of mandalas convey authority and respect. The arms are the most liked places to carry these works, especially if they are sleeves or full arm tattoos.
Meaning of mandalas tattoos
The mandalas arise from Buddhism and Hinduism, that is, their roots are of Asian cultures that today have become universal. Their meanings are very varied, since each mandala can be unique and transmit a different message. The basic parts are your center, which usually indicates the "I" of each person, who always tries to improve . Carrying a tattoo mandala means a great devotion to the spiritual , an effort to improve or have a path full of feelings and love.
The symmetry of a mandala has a meaning of harmony , balance , concentration towards its objectives . It is the representation of a cosmic and psychic order where everything is in constant harmony energy. That is why the mandala tattoos also mean a confident person , convinced of his way in life, d evota to great challenges .
Tattoos of mandalas on the shoulder and arm
For both boys and girls, the tattooed mandalas on the arms and shoulders is one of the jobs they prefer. They can be done in a combined style and even as a couples tattoo.
Small tattoos of mandalas
Carrying a very deep message in a very discreet place is a way to be faithful to our steps and keep our secret. That's what these small tattoos of mandalas that are usually done on the fingers and wrists allow.
Lotus flower mandalas tattoos
The lotus flower contains a meaning of love and triumph that can not escape from the figures of mandalas. With very creative designs you can have a beautiful tattoo on the back or arms.
Tattoos with mandalas in watercolor style
The new tattoo trends have not been divorced from the old schools. Watercolor mandala tattoos as a style is a trend that looks great. Look at these images of tattoos.
Tattoos of mandalas on the foot
Although it hurts a little, the mandalas are heavily tattooed on the feet, mainly on the tops. I really like the dot designs, they achieve a very beautiful symmetry.
Mandala tattoos on the nape
The most classic place for girls is the neck, the ideal location for mandalas. If they are small they are very sensual.
Mandala designs and drawing techniques
Many are those who have written me to have better ideas to inspire you in some sketch or tattoo template for mandalas. The designs can be very varied. I recommend you always go to someone specialist to achieve something that conveys your message. There are very good tools to make these designs, watch this video:
Totally absorbed in mandala drawing on my iPad tonight = happy Jen✏️ Learn how to draw your own mandalas at http://mandala-meditation.com/learn

Posted by on Monday, July 11, 2016
As you saw, you can find some existing applications for mobile phones and tablets that allow you to do these works, achieving sensational symmetrical designs of mandalas for your tattoos. Also I leave you a base series of these sketches, which will surely serve you and then complete with your contributions.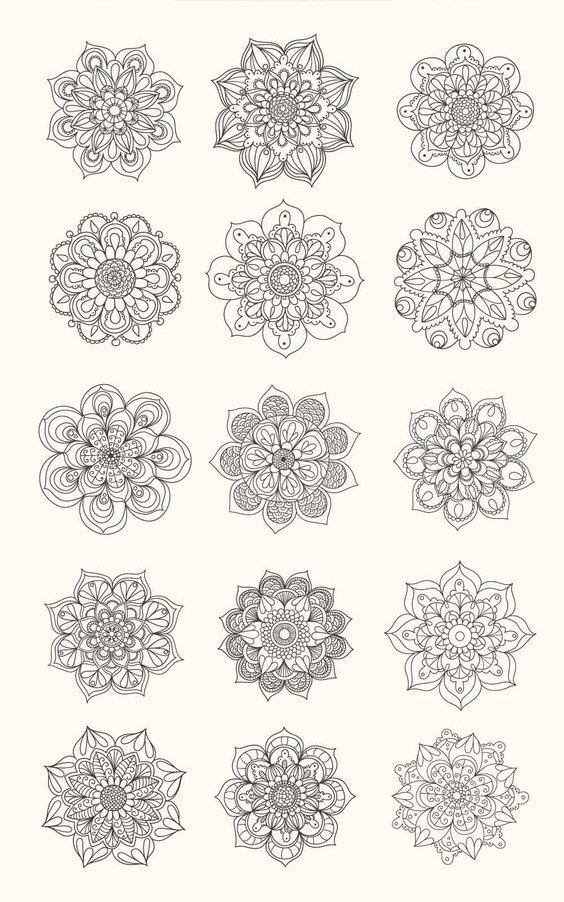 These designs are a template that you can download and then have it as a guide. You can achieve Celtic, Tibetan mandalas, or simply complete them with names to achieve a unique and very precious tattoo.