65 Very original Hipster tattoos and their meanings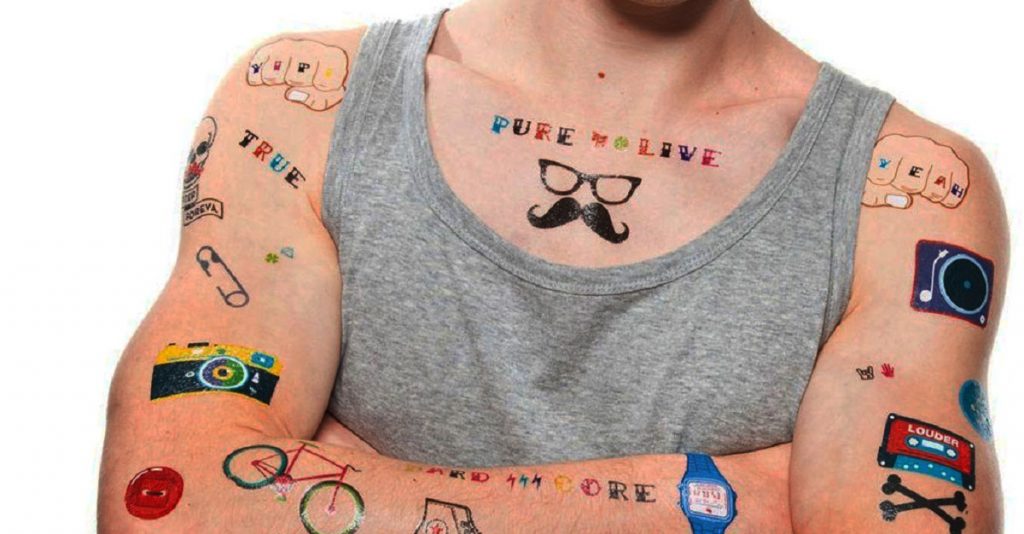 Hipster tattoos lovers have been marking fashion trends in recent years, mainly among young people as maximum exponents of a more alternative , own lifestyle , and beyond the rules imposed by today's society. In tattoos for hipsters you will find that the rules are broken , that they mark a trend, that they are different and unique. If you want to know more about these jobs, follow me 😎
Tattoos for hipster style men
Hipster tattoos for men are very fashionable, they are a daring and attractive proposal to show a different way of thinking, something that girls adore .
The use of lines or the trend of minimalist tattoos is something that fits very well. Hipster designs should always have a unique touch.
Pictures of hipster tattoos for women
The tattoos for hipster women are beautiful. Today's girls love these tattoos, the hipster dreamcatcher designs are very fashionable, which can be combined with the watercolor style, they are a phenomenal proposal if you want to wear a beautiful tattoo.
Small tattoos for hipster lovers
If you like discreet tattoos and with much meaning, nothing better than a small hipsters tattoo to make a difference. Remember that all hipster lovers are very authentic.
Hipster triangle tattoo
The hipster triangle tattoo is the most popular symbol for tattooing, it encloses a deep geometric meaning that represents balance, harmony and proportionality.
Meaning of hipster triangle tattoo
In a hipster triangle tattoo, its meaning is given by the position in which the upper end is located and opposite the base of the equilateral triangle (that is, the tip of the triangle). If it is pointing up, it represents the fire element , a solar symbol that is directly related to the male sex . And if, on the contrary, it is pointing downwards, it represents the element water, lunar symbol, which is related to the female sex . So you already understand the code of hipster triangles.
Tattoos for hipster couples
Tattoos for hipster style couples are a good option if you are one of those who love to share everything with your partner, then why not one of these, here are some original ideas.
The relation of the meaning of the triangle hyster that commented to you is very well applied. Much more if we include internal decoration elements.
Forearm tattoos with a hipster style of their own
One of the places preferred by all to tattoo a hipster, are the forearms, in this way you can show our body art to the world. Another element is that the hipster are lovers of technology, and they know how to reflect on their tattoos.
It is a very large area to do really colorful work. The use of watercolor techniques ends up liking a lot.
Bird tattoos for lovely hipster girls
Hipster bird tattoos are very popular among girls, which are a symbol of freedom and beauty. These are the best hipster bird tattoos I could find.
They like girls very much, always small, minimalist and with high abstract meaning. Some also lean towards more vintage styles.
Tattoos with anchors for hipster + (meaning)
The meaning of tattoos with hipster anchors are related to security, loving stability . A symbol that at the beginning of time was exclusive to the sailors and nowadays any of us could have one. If you do not have yours, what are you waiting for, hopefully these will inspire you.
Deer deer tattoos
The deer are very beautiful animals, with a great splendor of their antlers symbols of being alpha males and if you combine this with a hipster, I assure you it is perfect.
Meaning of hipster tattoos with arrow
The hipster arrows are a simple, discreet and beautiful proposal, they symbolize the continuity of life , a path to follow despite the obstacles of life. In ancient times it served as a weapon of battle and today it reminds us of some of our favorite heroes of stories like Robin Hood or perhaps something more of our current events such as the television series Arrow. In short, there are several meanings that this beautiful tattoo has, you can choose which of them you like the most.
Hipster tattoos have become very fashionable in recent years, are a daring proposal and at the same time attractive. I hope this article has been helpful, do not forget to share it with your friends who have not yet decided on a hipster. All the images that I bring have been taken from social networks like facebook, pinteres and instagram in this 2017. Greetings and remember to leave me your comment on what topic you would like to be treated next time. 😎