30 Mexican Skull Tattoos that impress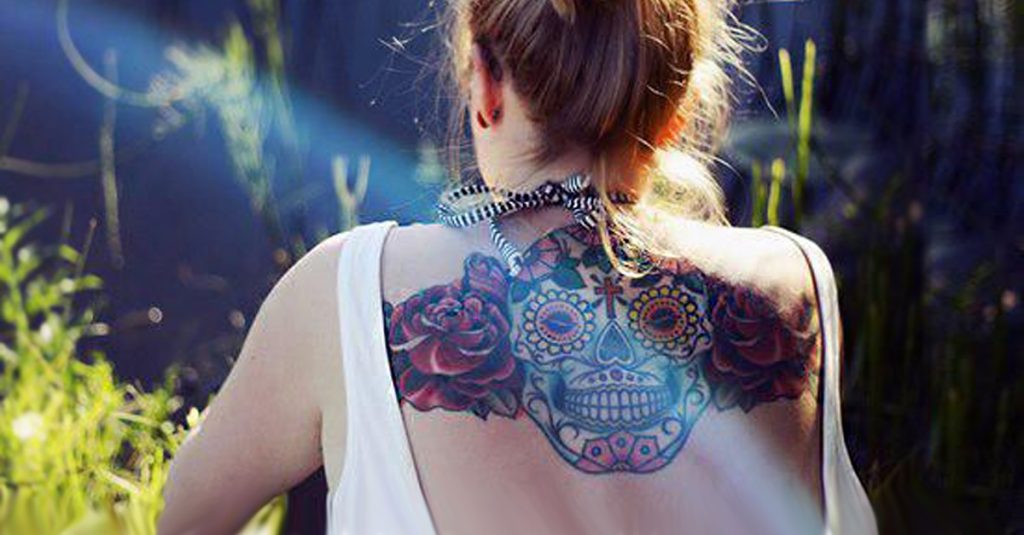 Meaning of the Mexican Skull Tattoos
Although for many cultures, skulls are a negative symbol, for Mexicans it is a very joyful way to see the end of life. Here, no person who does not like to be remembered in a sad way, therefore, it is better to remember it with joy. Therefore, the meaning of the Calaveras Mexicanas tattoos is a happy and heartfelt way to remember a loved one who is no longer physically. It is a symbol of love for the family , to demonstrate a way of appreciating life and celebrating it . It is perhaps one of the best expressions of love for your Mexican culture .
Images of Mexican Skull Tattoos
If you feel identified with this legacy that the figure of the Mexican skulls leaves us, then you will surely like these tattoos.
Mexican Skull Tattoos
For these works is the use of very striking colors, flowers such as roses and some elements that show Mexican joy.
Tattoo for the Day of the Dead
Celebrating the Day of the Dead through a good tattoo is a great idea that many of us share. The Skull Tattoos Mexican is another good proposal that I can do.
Mexican Calaveritas for Couples
Couples who have shared feelings towards the Catrinas and the Mexican Skulls will surely love these jobs. I show you a series of great ideas to get Painted Tattoos of Mexican Skulls.
Beautiful tattoos of Mexican Skulls. Also the idea of ​​Yin-Yan in the style of decorating Mexican culture is great.
Sketches for Mexican Skull Tattoos
Well, you'll be convinced to get a good tattoo, because what better than to inspire you to a unique job with these tattoo templates of Mexican Calacas.
Mexican Calaca
It is a Mexican word to refer to the Mexican skulls. They are used a lot in the tattoos of button of calaca. (Soon images Calacas Mexicanas Tattoo)
Convinced of getting a good tattoo, surely these Mexican calaveritas have been a good proposal. Remember to share the photo that you liked most in social networks.