100 Polynesian Tattoos of Maori ethnicities – History and Meanings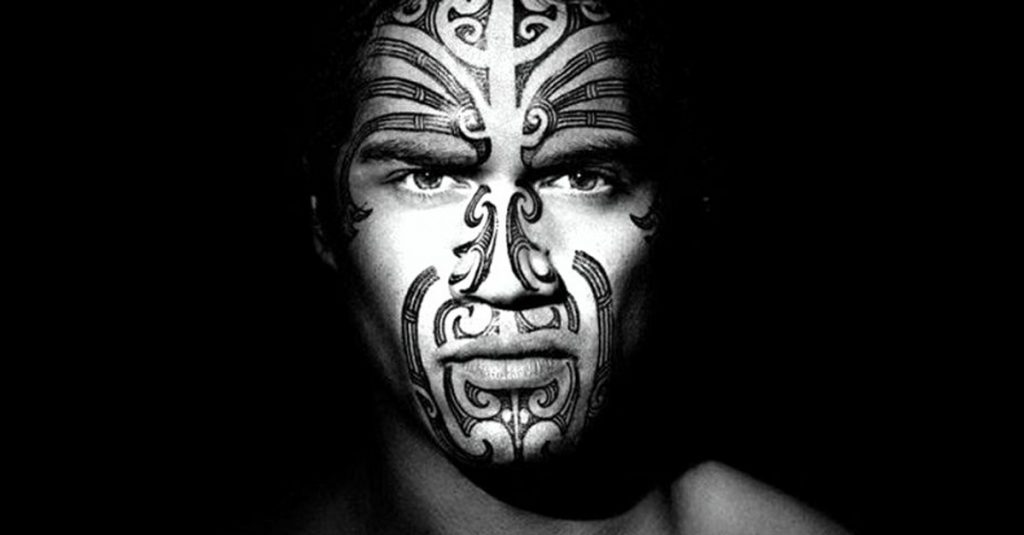 The Tattoo has always been a means of expression for human beings, the most ancestral cultures have used it as a method to define hierarchies, ethnic groups, cultural affiliations or as a demonstration of devotion to their beliefs. One of these types are Polynesian Tattoos and more specifically Maori Tattoos . I'll start by showing you more than 100 images of Polynesian tattoos of various types and 20 Sketches or templates . Then I will tell you about its history and meanings.
Different types of Polynesian or Maori Tattoos
Maori tattoos on the arm
One of the most liked spaces for Hawaiian tattoos as many say, are the arms, in the form of full sleeves. Mainly used by men a lot.
Polynesian tattoos for women
The girls are also very fanatical about this type of tattoos. They use them mainly in the back. Look at these images of Samoan tattoos.
Maori Tattoos or Polynesian Tattoos
I wanted to title this part with both types of tattoos because nowadays there is a tendency to confuse the terms a lot. After the introduction of tribal tattoos in fashion, began a discovery of the Polynesian Tattoos and its adoption as an aesthetic element. Given their symmetric combination and meanings, there are many followers of these works.
Men like to wear Maori tattoos on their arms, on the upper back, on the chest or on the biceps. In the case of women, they like a lot in the back, hips, legs and hands. Remember its closeness in design to henna tattoos .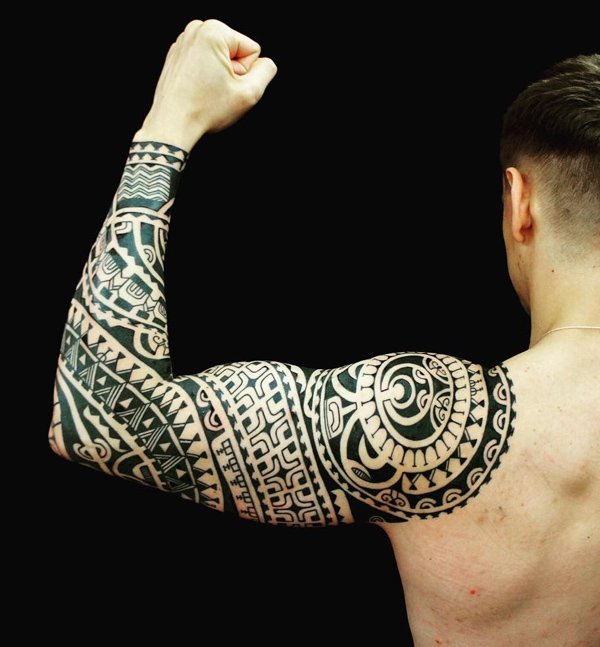 Of these elements, if I want to send you a very important warning. Never copy the design of a Maori tattoo. Due to the cultural impact and its meanings, you could be sending a message that is not according to your personality , it is like people who tattoo Chinese letters without knowing what they say. I recommend that based on your tastes, according to your own design.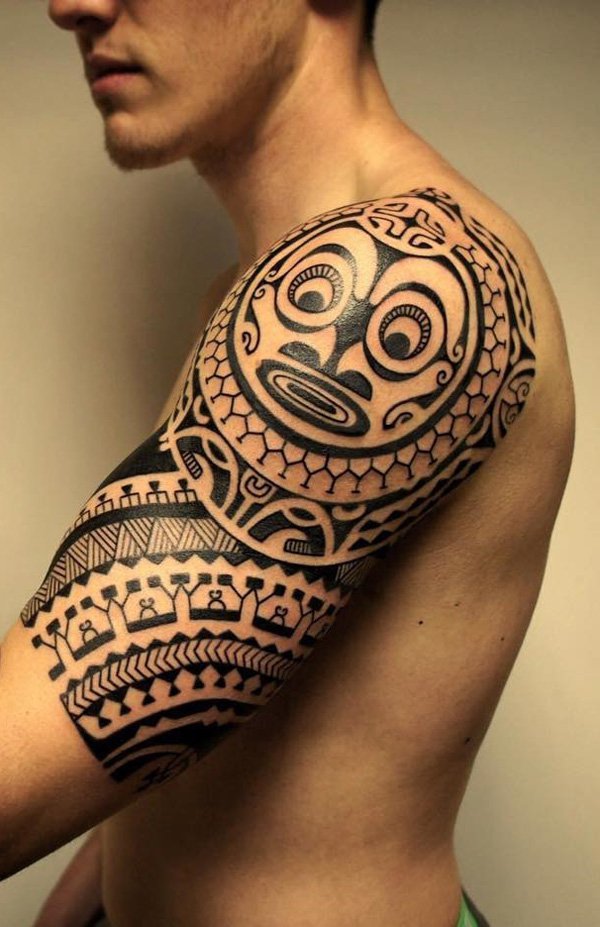 The specialist tattooists of this trend, usually from the region or very close descendants, know how to differentiate Moko designs from contemporary Maori tattoo designs, by their shapes and lines. Also I suggest you consult one of these specialists when deciding on one of these designs.
Here I show you a series of good examples, to inspire you a little. I recommend the Maori turtle that is very cool.
Polynesian Tattoo Sketches
There are different types of Polynesian tattoos. Maori Tattoos, Samoan tattoos or Hawaiian tattoos. It shows you a gallery of images of sketches or templates for tattoos that will surely serve you.
To download a template just click on the image and then right click "Save image". If it's on a mobile, leave the click tight.
The famous Maori Tattoos
Absolutely no one escapes the trends of tattoos, whether for fashion, aesthetics or sentimental affiliation, but we will always have famous followers of Polynesian tattoos in general. I already show you some.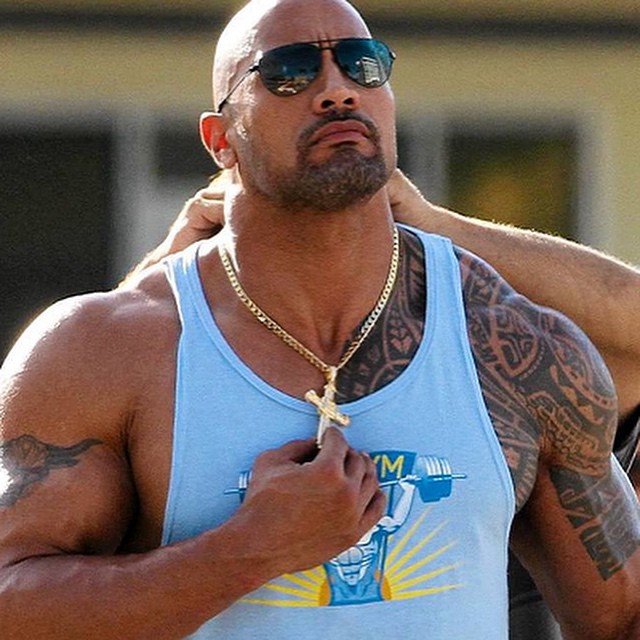 One of the most famous Maori tattoos is the one that the American actor Dwayne Johnson shows us in each movie or performance. In this case we understand that it should be in honor of his mother, who comes from the Polynesian culture. This work is immense and impressive.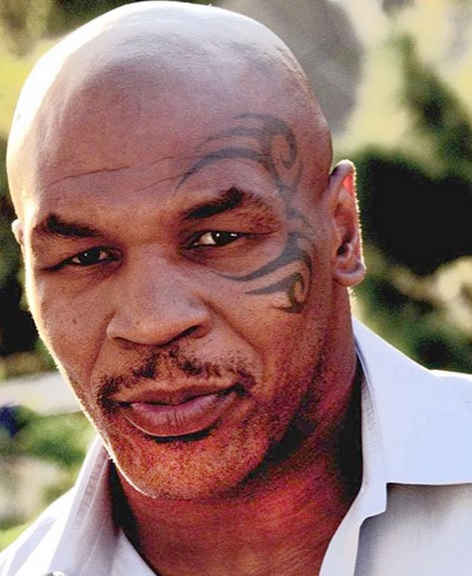 The legendary boxer Mike Tyson , also has Maori offspring, which is why he decided to tattoo a tribal similar to moko, on his face, around his left eye.
During a trip to New Zealand , the famous singer Rihanna got a Maori tattoo on her right hand. According to some sources, its meaning is based on strength and love. The truth is that he submitted to the traditional moko techniques.
According to some researchers, Maori tattoos or moko tattoos were begun to demonstrate hierarchy within the settlements (these are Tattoos Enata) , may be for religious reasons and even, for war reasons, as a sign of being a great warrior (these they are the Etua) . Also, some women tattoo their chins as a symbol that they are committed to a warrior. The parts of the body began to be covered, the most visible being the preferred ones, such as the arms, chest, back and, fundamentally, the face, which could be covered completely.
Among the technical elements it is important to recognize that they did not use needles as nowadays, their technique is based on the use of albatross bones, which are the family of large seabirds, say the relatives of seagulls, but much bigger. The bones of these birds, very sharp, are the method of work, therefore, they are very painful processes and involve great capacity for sacrifice.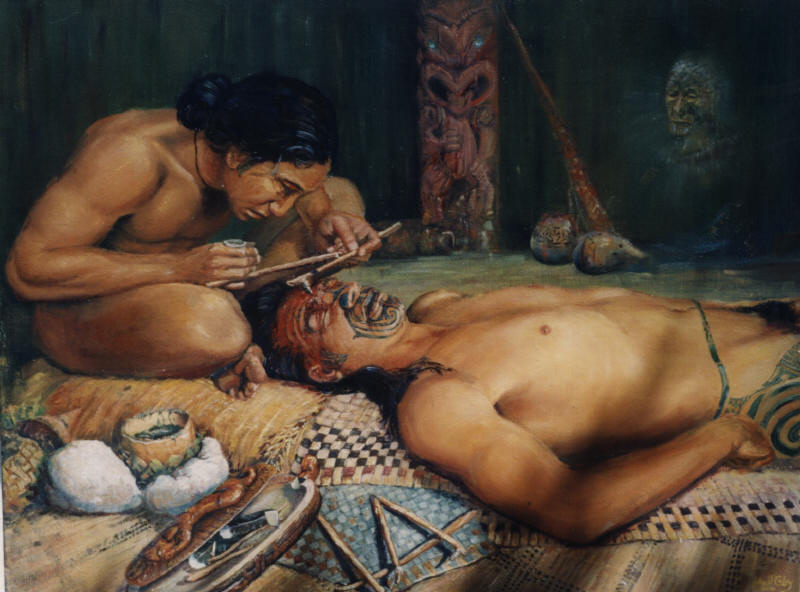 The meanings are unique, just like their works, it is said that they try to tell the personal story and their experiences in each Maori tattoo design . Where each form or line has a unique message. That is why they have existed and there are countless designs. Below I show you a short video of how these works are made.
https://www.youtube.com/watch?v=Hb_y6hSw1wI
Maori bracelets
If you came to the end it is because you still want to see more ideas to inspire you to get a Maori tattoo. That's why I'm sharing another collection of Maori bracelet images.
Sure they enjoyed this complete collection of Maori or Polynesian tattoos. Remember to share on social networks and leave a comment if you want to know something.